Currently, there are enrollments for training in creating computer animation for children and teenagers aged 11-17. The author of the classes is Paweł Lipka, who worked on the animated series: "Garfield Show" and "Wlatcy Moch", as well as the cinema film "Suicide Room". The sessions consist of eight 2-hour meetings.
Here is a sample of animations produced by the class organizer:
Why is it worth taking part in training?
Children, who are the most passive audience of animated films and avid computer gamers, can now try their hand at the creation process. They will learn about work tools that may not only encourage further development in this field, but also be useful in the future when performing many other professions.
Paweł Lipka says about his trainings:"During the course, participants will learn not only about animation programs, but also the timeless principles of art, philosophy and creativity. This allows them not only to be aware of what influences the image and reception of films and animations. But on their own. They are more aware of the factors that shape their image in the eyes of others, their character and lifestyle.
Nowadays, the world is becoming more and more virtual, and our online image is growing in importance. Unfortunately, in my opinion, most young people don't have much to say or show on the Internet. Their means of expression are limited and most often come down to imitation, sharing funny memes or uploading photos from a party or a photo of a "nice" dinner. Competing with peers on such a narrow level is difficult and often ends up doing more and more stupid things just to break through the thicket of mediocrity and attract the attention of others.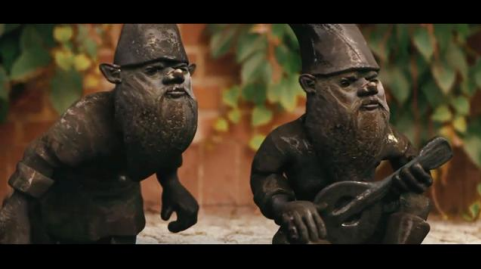 Above, a frame from the animation promoting the Wrocław Dwarf Festival, realized by the training organizer.
The result of each class are graphic or film materials that allow you to see the progress and show off interesting achievements in front of your friends. As a result, our publications are much richer, our social media more interesting than our peers. But we also see how much can be communicated not only in a multimedia form, but also verbally – we realize that each of us has something to say, but the knowledge of art, emotions and means of expression allows us to do it so that others want to listen to us.
Interestingly, the tools learned during the training can also help us when we want to run our blog, YouTube channel, or other online activities, and even our own business in the future.
The acquired multimedia skills can be used to create more attractive content and advertisements. Currently, thousands of people run their youtube channels, but who can create a headlamp for such a channel, edit material with the right quality sound, add original special effects or professionally compose and illuminate the frame in which we appear in the film? And among others participants will learn this during the computer animation training, to which I invite you with conviction. "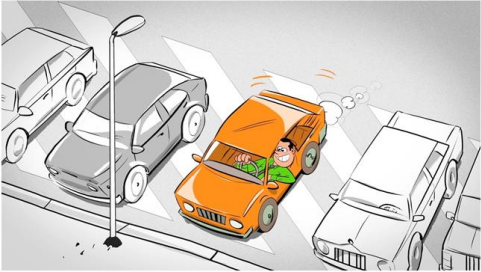 Above, a frame from an animation realized for Orange by the training organizer.
ORGANIZATIONAL INFORMATION:
DATE: The training starts on December 11, 2021 and will be held on Saturdays from 4:00 p.m. to 6:00 p.m., excluding the holiday break. The training is intended for people aged 11-17. Classes will be conducted ONLINE once a week for a period of eight weeks. The cost of the entire training is PLN 960.00.
SOFTWARE: Classes will be conducted on 3dsmax software, which is one of the leading animation software for movies, games and commercials.
TECHNICAL REQUIREMENTS: The training participant should have an average-class computer with Internet access and a headset (with a microphone). Any additional questions will be answered by completing the form below.
REGISTRATION FORM: